Interior location platform
We offer a new quality in the resource and work management. Check out what our intelligent platform can do to locate people and resources in production companies and workplaces. We focus on digitising your business with having your organisation in mind.
System for locating resources and people
Location of any elements and objects, including people in the space of production halls and offices, is a new opportunity to manage the company, which is given by our technologically advanced system of location inside the building Romotus. It is a world-class solution for locating, monitoring and securing mobile facilities and employees in any building space (production hall, office building, hotel, medical facility) in real-time and based on historical data.
How does Romotus work?
Romotus is an intelligent AIUT solution based on IoT (Internet of Things) technology. The system offers knowledge about the location of employees, materials and warehouse resources at any time in real-time and based on historical data, for the best possible evaluation of work efficiency, increase in productivity and improve health and safety.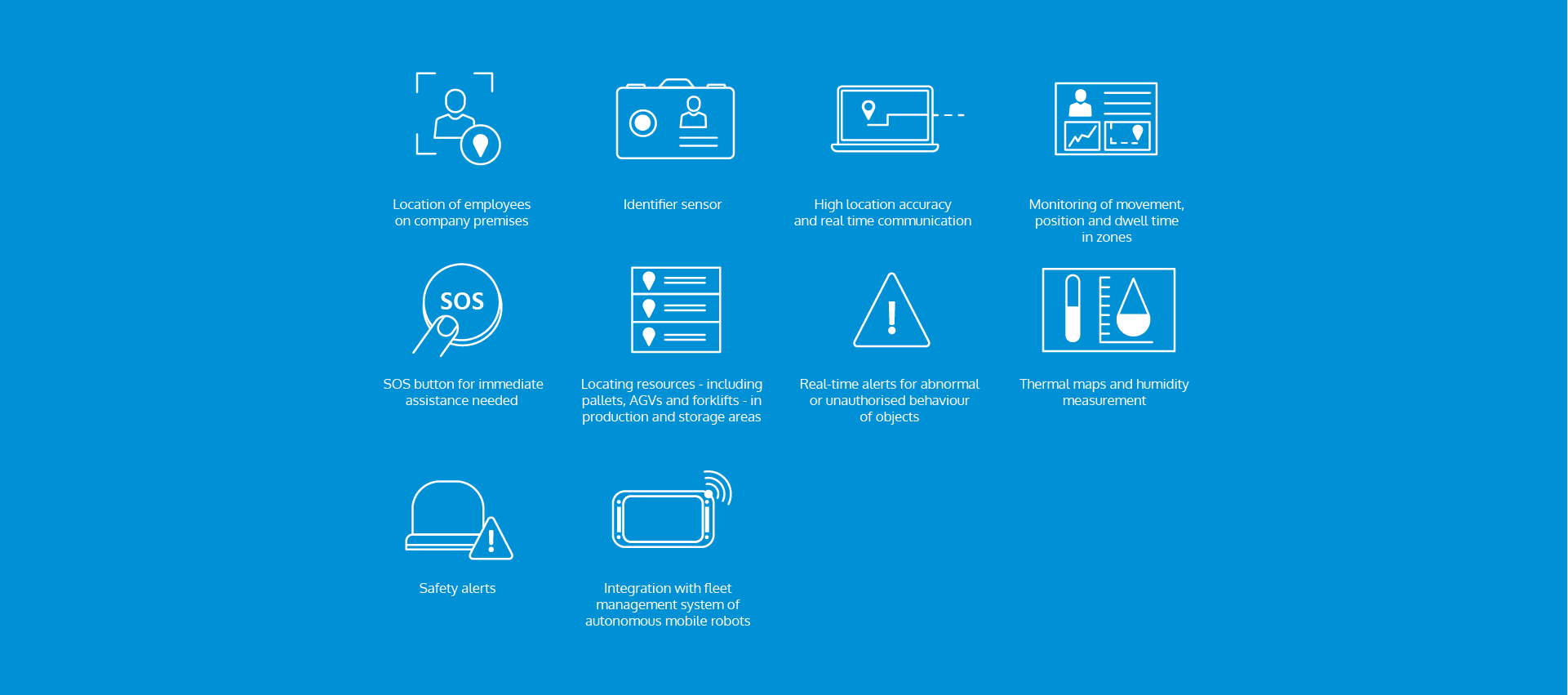 Possibilities and advantages of the system
Romotus monitors the full activity of personnel and static and moving objects including pallets, autonomous AGVs or forklifts in the interior space. The system locates the positions of any number of employees and company resources, increasing plant productivity. Thanks to integration with access control and vision systems, Romotus ensures compliance with health and safety procedures and increases work safety.
System customization
Romotus is a technologically advanced, flexible solution based on several location technologies (UWB, Bluetooth and GPS), designed as part of the internal infrastructure of an individual company or facility, with the possibility of wide castomization. Explore the elements of the system:

Related solutions and products